4-H County Activity Day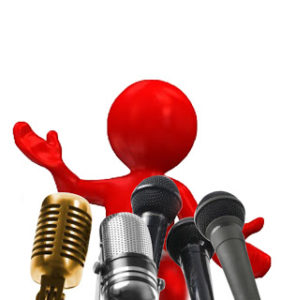 The most common fear of human beings is public speaking. Yet, we need to be able to speak before a group for job interviews, scholarship interviews, school assignments and in many more forms. We have skills we could present of "how to", similar to a show and tell.
Also, many of us have talents…signing, dancing, playing an instrument, jumping double dutch (well it is a talent to me).
A lot of us have many interests, so why not share those interests at the 4-H County Activity Day on Thursday, May 10 at 6:00 p.m.
4-H County Activity Day is an opportunity for 4-H youth, ages 5-18 to showcase their talents, demonstration and public speaking skills. Youth representing Scotland County may compete in and of the thirty-three presentation categories ranging from agriculture science to beef char-grill, as well as public speaking and open class. In 2014, 4-H added science fair as a new category allowing youth who may be hesitant to speak before an audience, an opportunity to practice their presentation skills. Youth are separated in competition by category topic and age. The 5-8-year-olds are classified as Cloverbuds and receive participation ribbons; There are three competitive categories: 9-10, 11-13, and 14-18.
To register visit the Scotland County Cooperative Extension Center at 231 East Cronly Street, Suite 800, Laurinburg, NC 28352, or complete the registration form online. DEADLINE TO REGISTER IS TUESDAY, MAY 8, 2018.
For more information, contact Angela D. Galloway, Extension Agent of 4-H Youth Development at (910) 277-2422 or via email at adgallow@ncsu.edu.