S.T.E.M. Saturday: Electrical Geniuses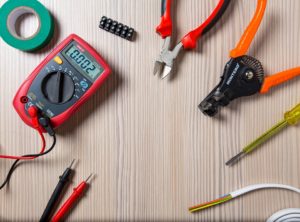 One Saturday of each month, Scotland County 4-H will host a science, technology, engineering and mathematics workshop for youth, ages 5-14 (unless otherwise noted) at the N.C. Cooperative Extension, Scotland County Center.
Flip a switch, a light turns on. Turn a dial, the stove warms. Understanding how this works is someone's job. Become an Electrical Genius where you will learn to understand how we use electricity, identify electrical materials, build a flashlight, build and test a switch, wire a simple circuit and a lot of other technical stuff.

Each workshop is $5 nonrefundable and must be paid 2 weeks prior to each class. The cost will cover materials, tools, and snacks.
To register, complete the registration form and submit with payment to the N.C. Cooperative Extension, Scotland County Center, 231 East Cronly Street, Suite 800, Laurinburg, NC 28352.
Fall 2018 4-H Event and Enrollment Forms
Checks should be payable to "Scotland County 4-H".
Volunteers are welcome to join. Please complete a 4-H Volunteer registration form 1 week prior to the workshop of choice.
For more information, contact Angela D. Galloway, Extension Agent of 4-H Youth Development at (910) 277-2422 or via email at adgallow@ncsu.edu.